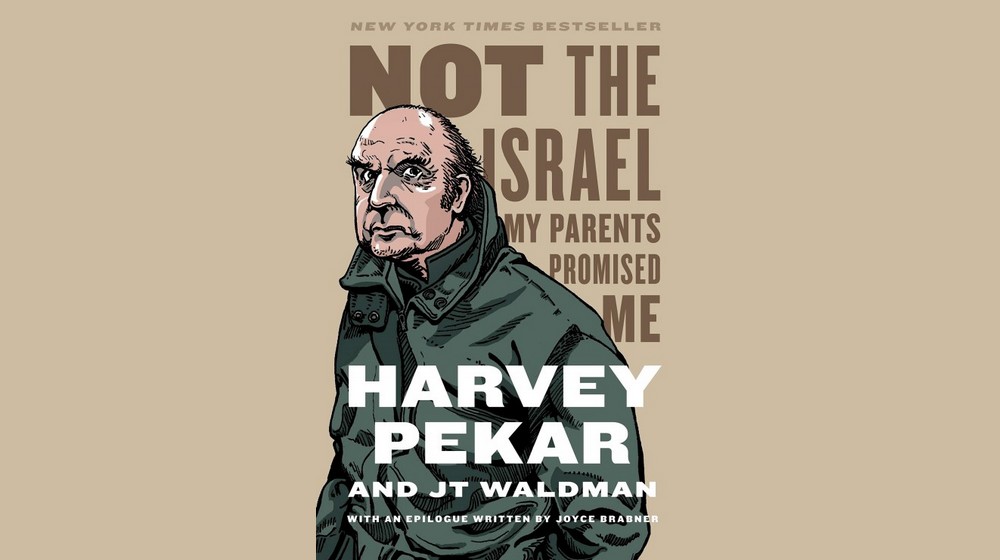 Part of the ministry of Methodists Invested in Care and Action in the Holy Land is sponsorship of a family living in occupied Bethlehem. To better learn what justice for people like our Bethlehem family can mean, team members look to stories about the occupation of the West Bank. In this book review team member Bruce Benson connects the influential Jewish American Harvey Pekar's changing perspectives on events in the Holy Land with his own shifting understanding of the actions of the state of Israel.
Not the Israel My Parents Promised Me by Harvey Pekar illustrated by JT Walkman
Book recommendation by Bruce Benson
When I read "Not the Israel My Parents Promised Me" in 2012 the scales finally fell from my eyes regarding the Israeli Palestinian conflict. I saw the movie "Exodus" when I was 10, I watched the 1967 Six Day War with Huntley and Brinkley, and I read the Star/Tribune and the Pioneer Press coverage and thought they were fair minded. When I was in college I became radicalized, but even then I was in Israel's corner. Israel loved Nixon and Reagan, I ignored this. It was something I just accepted until 2012.
Harvey Pekar was a Jazz Critic and Underground Comic Writer. He is important in the development of the Graphic Novel. His long running American Splendor was a graphic memoir of his daily life in Cleveland. It covered 27 years. He worked with many artists. I read him and especially liked his graphic history's of the SDS and The Beats.
Harvey's parents were Zionist's and Harvey even made a half hearted attempt to move to Israel when he was young. All this and Cleveland too are in "Not the Israel My Parents Promised Me". It is a graphic history, a graphic memoir, and a fair minded book. It was published two years after Harvey's death.
Harvey Pekar was a good writer, a good historian, and someone I trusted. I think "Not the Israel my Parents Promised Me" is his finest book. There is a copy available in the Church Library. Give it a read. I think it may be the only Harvey Pekar book in any Church Library.